Tates Creek

High School




Class of 1967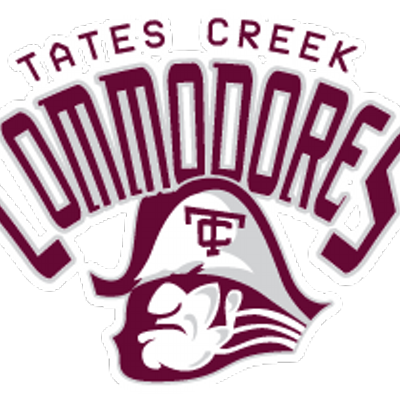 Welcome to the website for the Tates Creek Senior High School class of 1967. Please see the First Time Visitors page accessible from the column on the left.
Reunion '67
P.O. Box 21883
Dear Fellow Tates Creek Classmates,
Our 50th High School reunion (combined with Lafayette ) was held on Friday, July 21, and Saturday, July 22, 2017 at the Embassy Suites, 1801 Newtown Pike, Lexington. It was the best attended and many thought the best reunion we've ever held. We hope to have pictures from the reunion posted on this website soon. If you have any pictures you wish to share, please let us know.
Please see the yellow bar to the left to read the remarks made by Lafayette's senior class president, Bill McCaw on Saturday night.
Many thanks to the 1967 50th Reunion Committees:
From Tates Creek: Becky Davidson Carr, Raymond Carr, Martha McLohon, Dale Balsom Muse, David Muse, Judy Mefford Shropshire
From Lafayette: Larry Brewer, Rick Day, Mark Dennis, Alan Finch, Kathy Allen Jansen, Jean Noel McCaw, BI Murrell, Charlotte Allen Neal, Joy Williams Phillips, Pat Ritchey, Rose McAuliffe Sellers, Curtis Sharff, and Bryan Tate.
We are looking for a volunteer from the Tates Creek class of ''67 to manage this website. Please contact us if you are interested. In the meantime, we will mirror here what is posted on Lafayette's website.
The Lafayette Alumni Association (lafayettesralumni.com) hosts a sock-hop each September for the Classes of the Sixties. This year, the class of '67 will be honored. Mark your calendars for Friday, September 15, 2017, at O'Neals Irish Pub, 2051 Richmond Rd., with music of the 60s provided by Silverback Band. Cost is $10 per person in advance. Send checks by September 1, made payable to "LHS Sock-Hop," to Melanie McCloud, 4148 John Alden Lane, Lexington, KY 40504, or you may pay $15 at the door. All proceeds are donated to the Lafayette Alumni Association for the scholarship and/or endowment fund at Lafayette High School.
If you wish to join the Lafayette Alumni Association, dues are $15 a year, of which $10 is donated to the scholarship fund. In addition to the sock-hop, the association sponsors a winter potluck dinner, a spring chili dinner, a summer/fall picnic, and a summer Hall of Fame dinner. You can go to their website at www.lafayettesralumni.com or send your info and check by mail to Lafayette Alumni Association, PO Box 21753, Lexington, Ky 40522.
Lastly, please check the class list on this site and encourage other classmates to register. This is a time when many of us are retiring and moving. We'd like to keep in touch, so we can keep everyone up to date on news relating to our classmates and any future events.